With ShopStyle Collective's ability to edit widgets, you can refresh your work at any time. All changes automatically update on your blog! There's no need to re-embed the code.
Note: Any edits made to your widget will take 10-15 minutes to update. There is no need to update the code on your blog after updating. The changes will reflect automatically!
Select the Product Widget you want to update
Hover My Content and select Widgets from the navigation bar
Click on the widget you want to edit.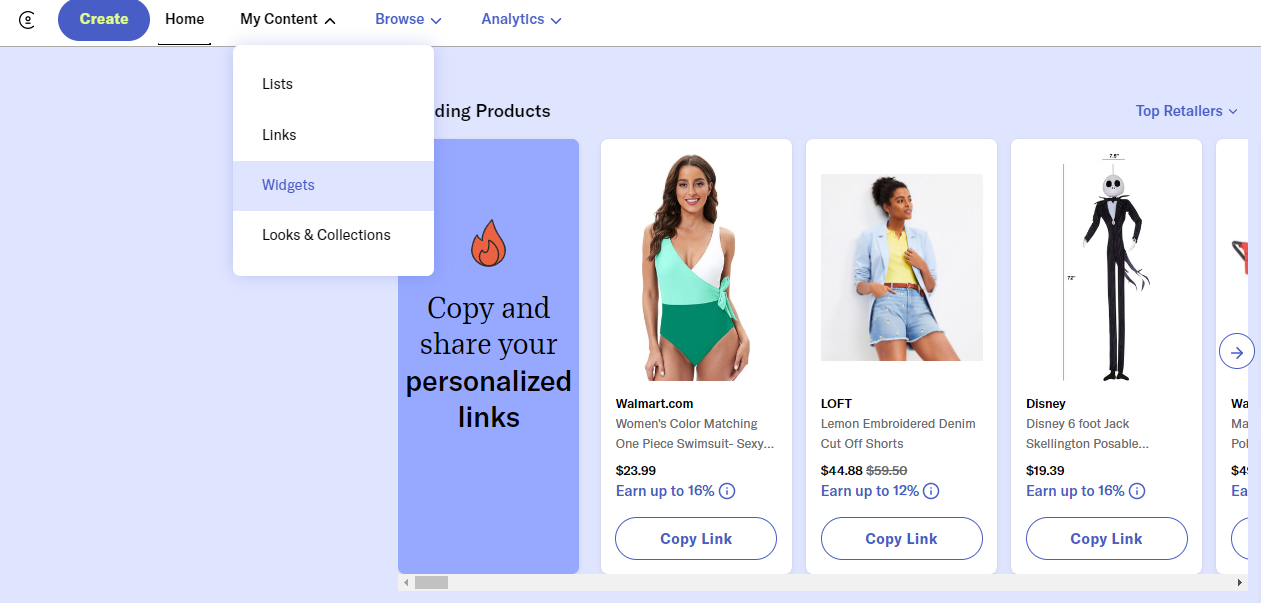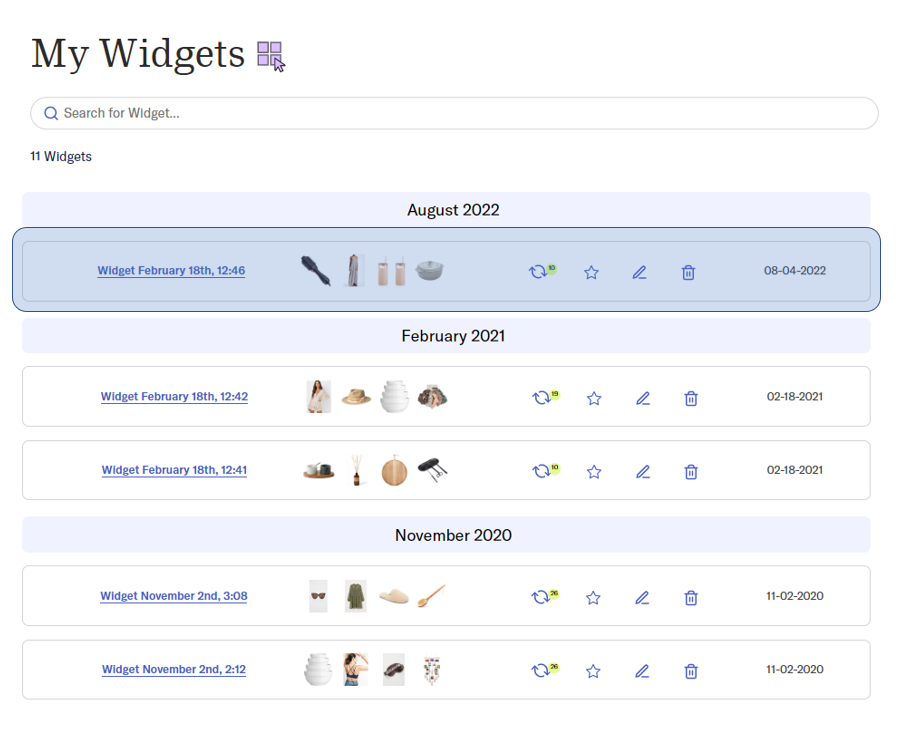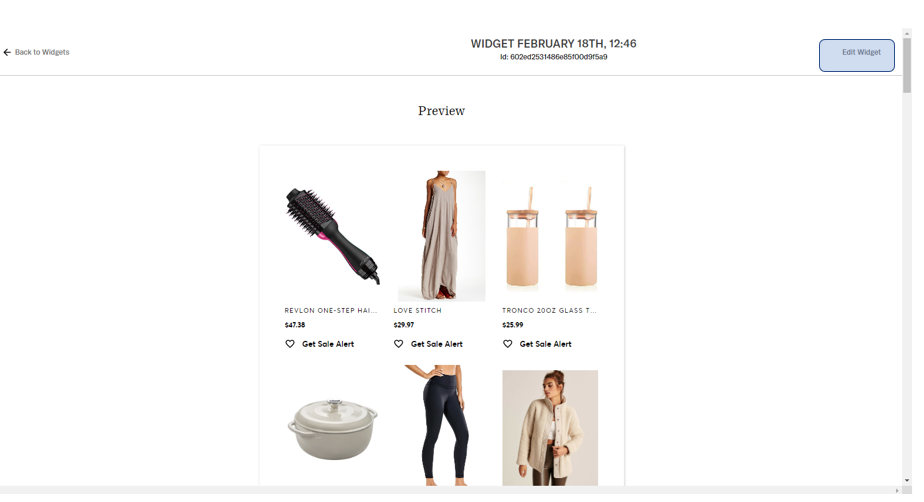 Use the left-hand side tabs to select new items or customize
To finish, select Update. No need to re-embed your code. It will auto-update where ever it's been implemented.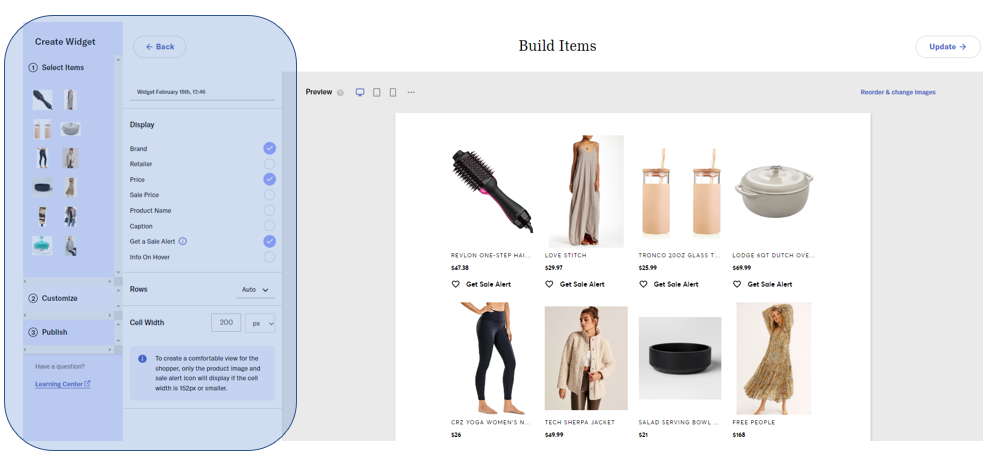 In the editing process you'll be able to:
Add/delete products
Replace sold-out items
Change the image size
Edit the number of rows and columns
Change what displays on the item, such as retailer, brand, price, etc.
Tag/untag exact items
Change image order
Change the product image (if available from the retailer)