Use LinkIt on iOS or Android! All that's required is having one of our apps installed. This can be used on Safari or Chrome on your iOS device.
How-to (it only takes a couple minutes!)
2. Open Safari or Chrome (this example is Chrome)
3. On a supported retailer's site, tap the share button: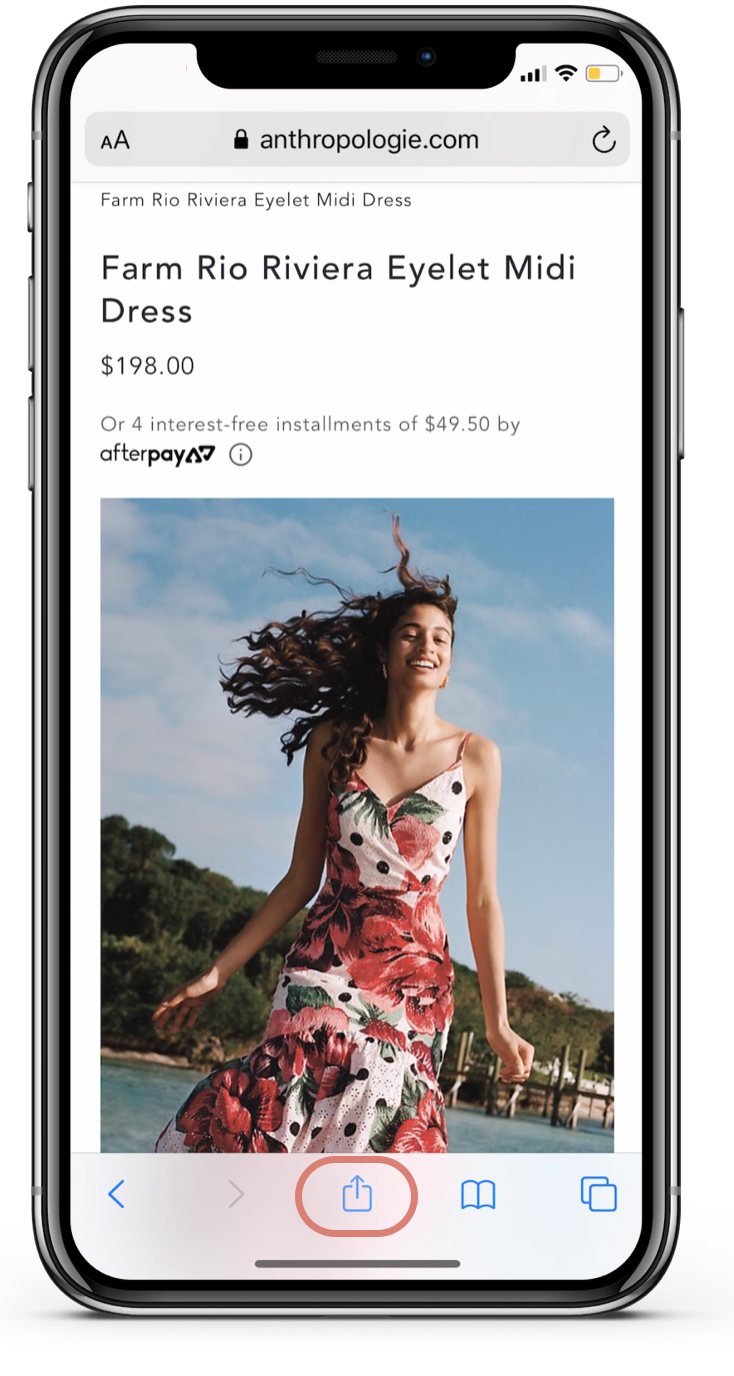 4. Locate Collective (for iOS or Android) and tap it. (If you don't see it immediately, try hitting more and finding it from the options!)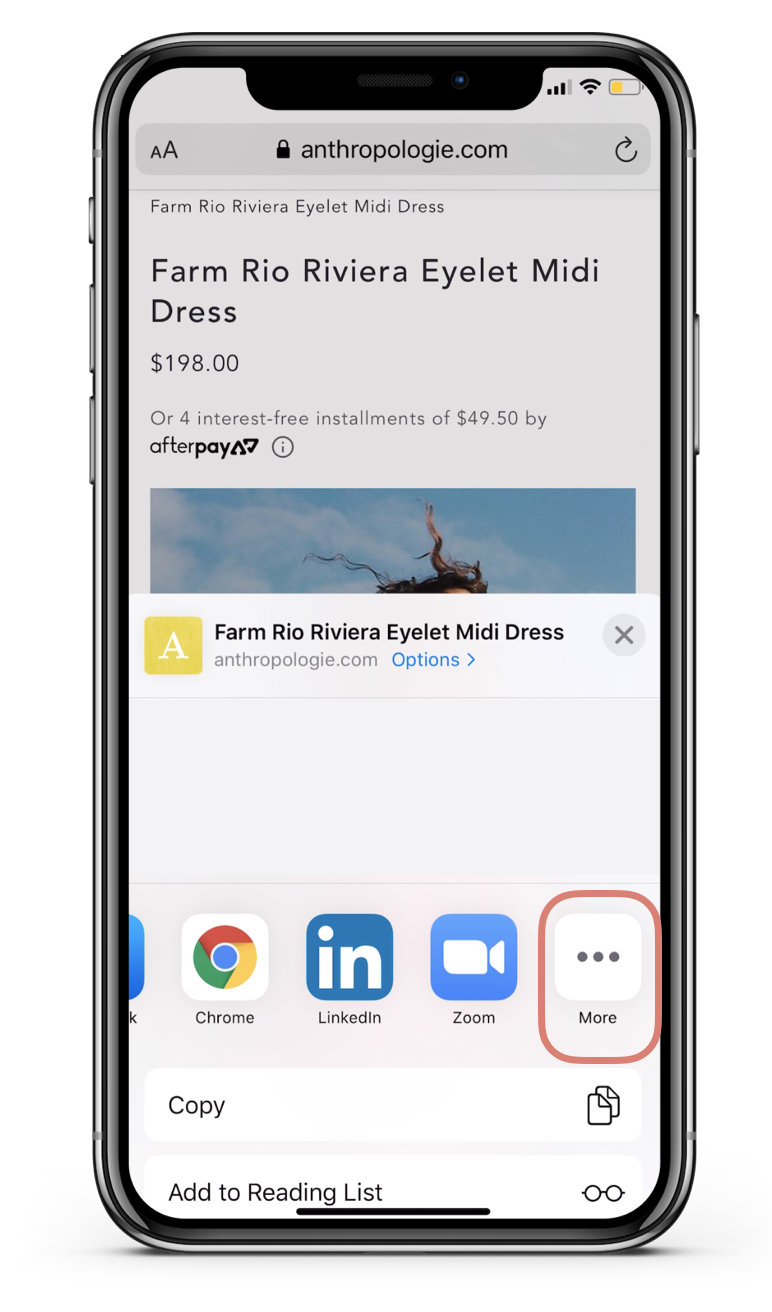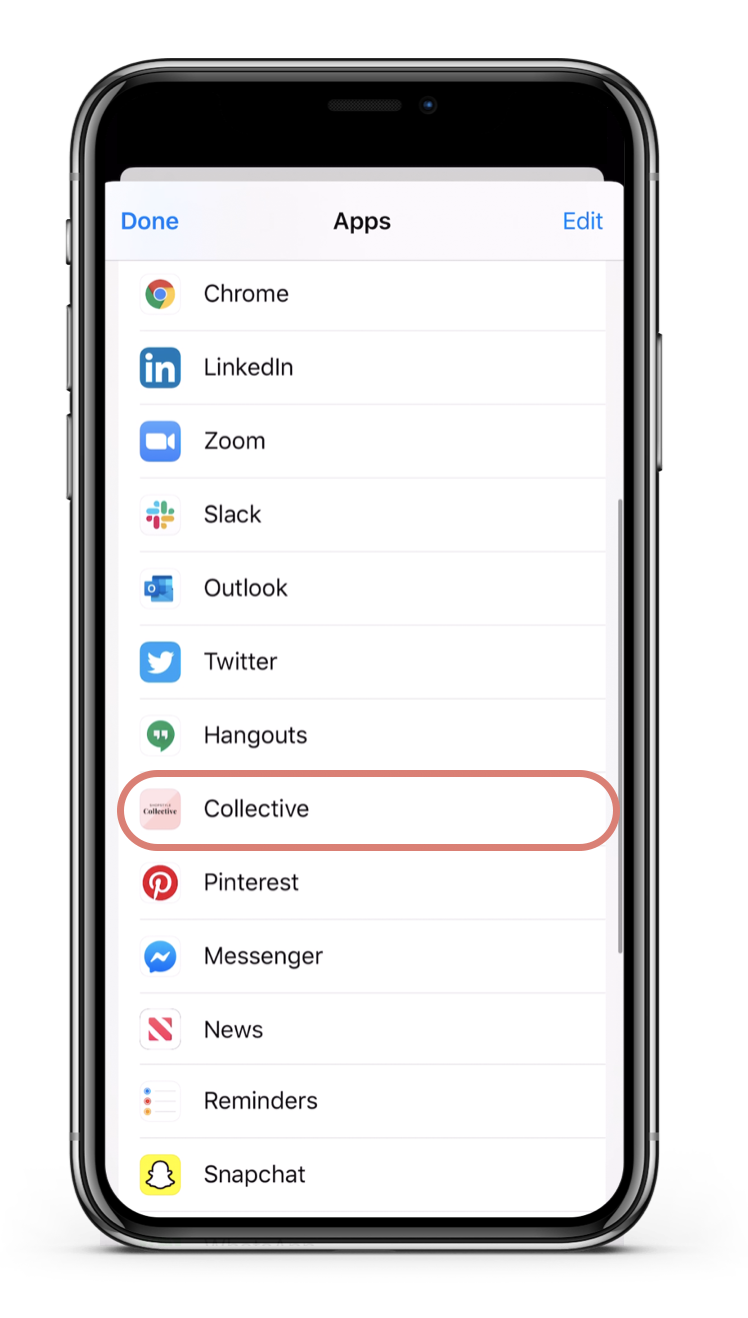 5. Viola! Your Link is copied and ready to share.