The Advanced program is built for creators already familiar with affiliate basics with engaged, robust audiences.
Tools
On top of the powerful text links tools included in the Standard Program, power your business with our full suite of tools to create a compelling experience on every platform, such as your Facebook page, DMs, or blog as pictured below. These tools include: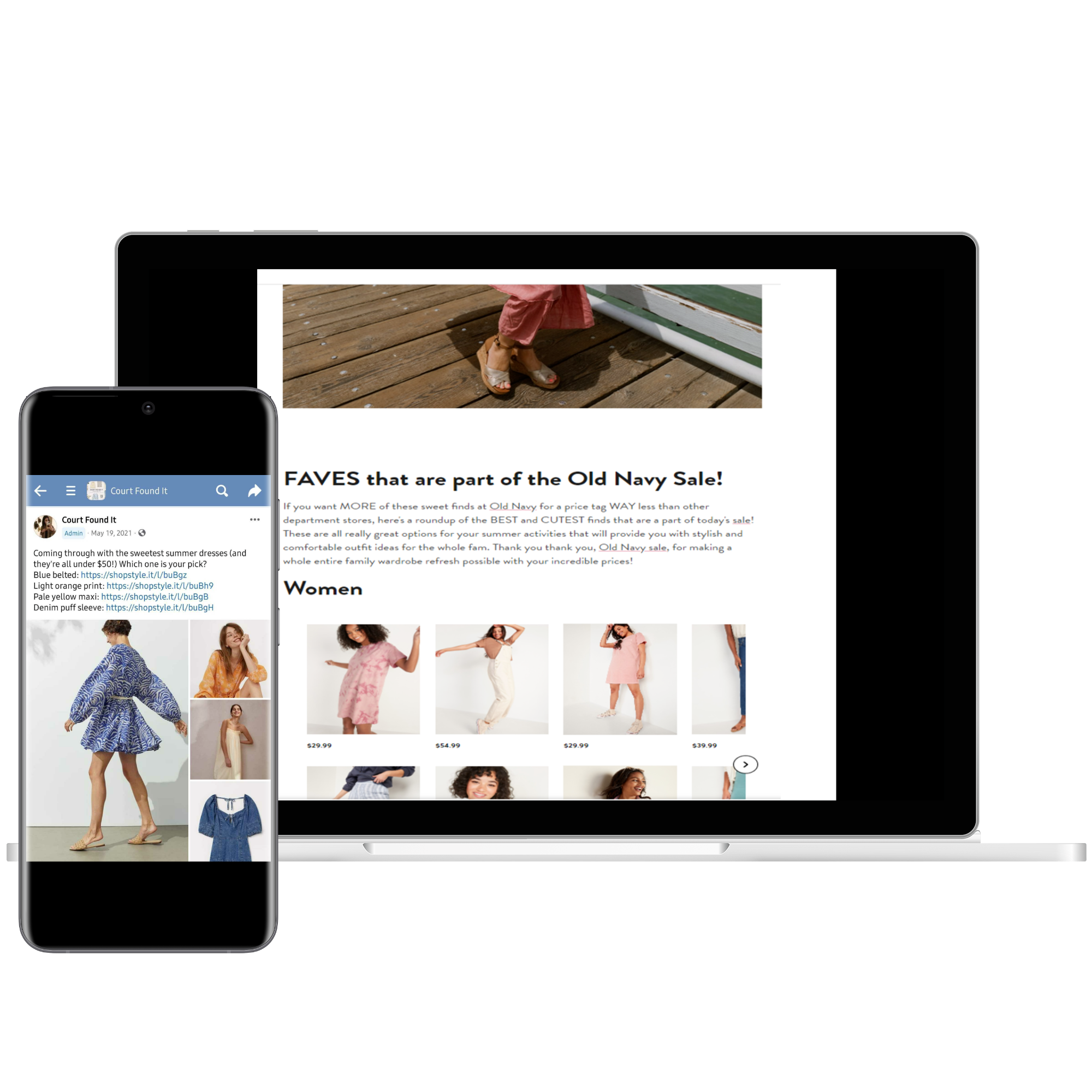 Payment
Earn commission for the entire shopping trip(s) sparked by your ShopStyle Collective affiliate content. We offer competitive retailer rates and intuitive ways to view supported retailer rates. View your exact revenue share, unlike any other program out there.
Analytics
View robust analytics, including:
Link-level data

Breakdowns by retailer, brand, category, product, and tool-type

Breakdowns by channel type (including blog and social channels)

Average Order Value (AOV) and Net Sales data

Live Clicks and real-time location data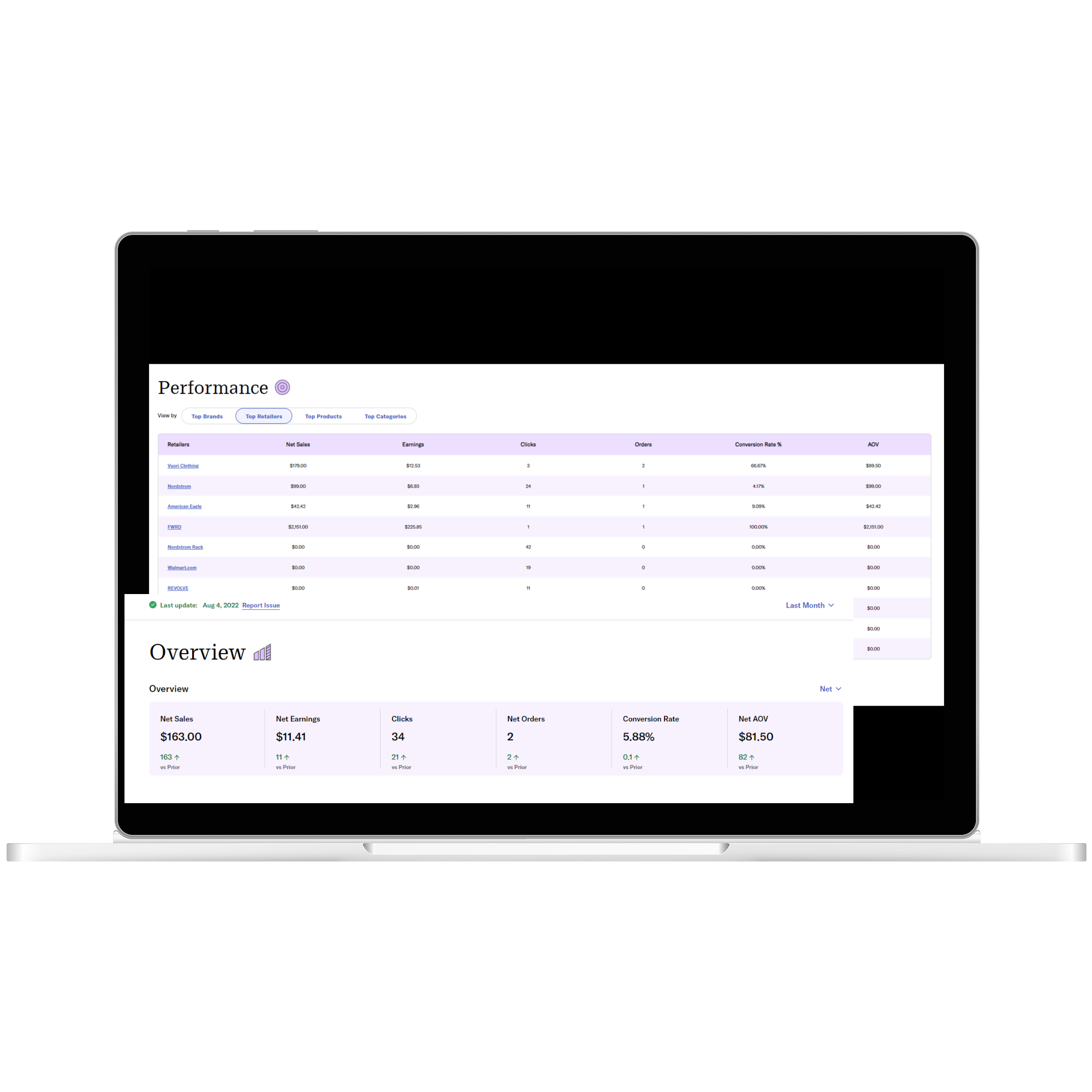 Supported Retailers
Access all our brand and retailer partners, including exclusive premier partners.
Campaign Opportunities
As a part of the Advanced Program, you will have full access to all retailer and sponsored campaign opportunities. We also offer guides, strategies, and tips to help you land your first campaign. View our resource here.
As a part of the Advanced Program, you can expect to see even more educational materials, strategy and insights, and features built into your account that we hope will enrich your experience with us.
What are the requirements for joining the Advanced program?
Applicants should have:
An Instagram Professional Profile (learn how to switch

here

--it's free and easy)

Be actively creating shoppable, original content on one or more channels.

Apply now at ShopStyleCollective.com!
If you're in the Standard Program and want to apply for the Advanced program, do so in your Account Settings.