Monetizing your YouTube is easy with the ShopStyle Collective tools. The video-hosting platform has two places where you can (and should!) add ShopStyle Collective affiliate content to earn:
1. Youtube Cards (available to YouTube Program Partners) or
2. Your YouTube video description box.
How-To Monetize Using YouTube Cards
Get started with Video Looks by reading our guide here.
YouTube creators can easily help their viewers find products featured in videos with a single link using Video Looks. On your YouTube video, your cards will look similar to this: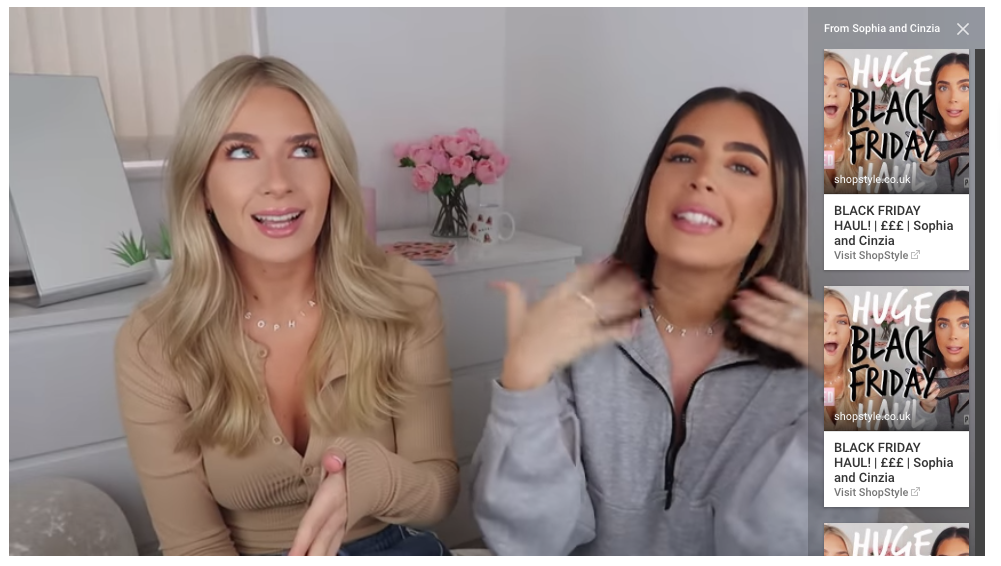 Image via Sophia and Cinzia
Once clicked on, your shoppers can see all of the products you're recommending and shop them. You'll earn when you drive sales from any of your links.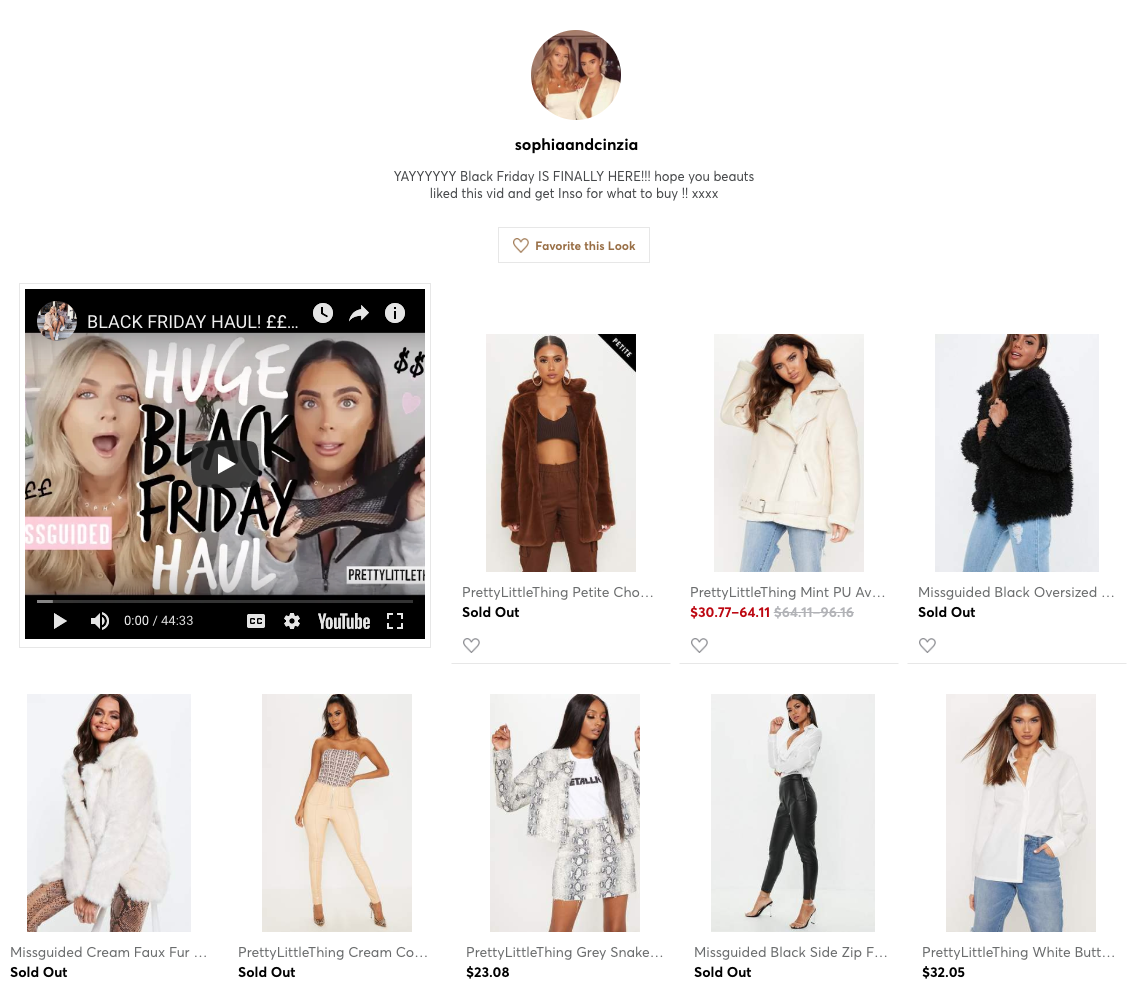 Get started with Video Looks by reading our full guide here.
How-to monetize using the YouTube video description field
To add affiliate content to your description box, there are a variety of methods!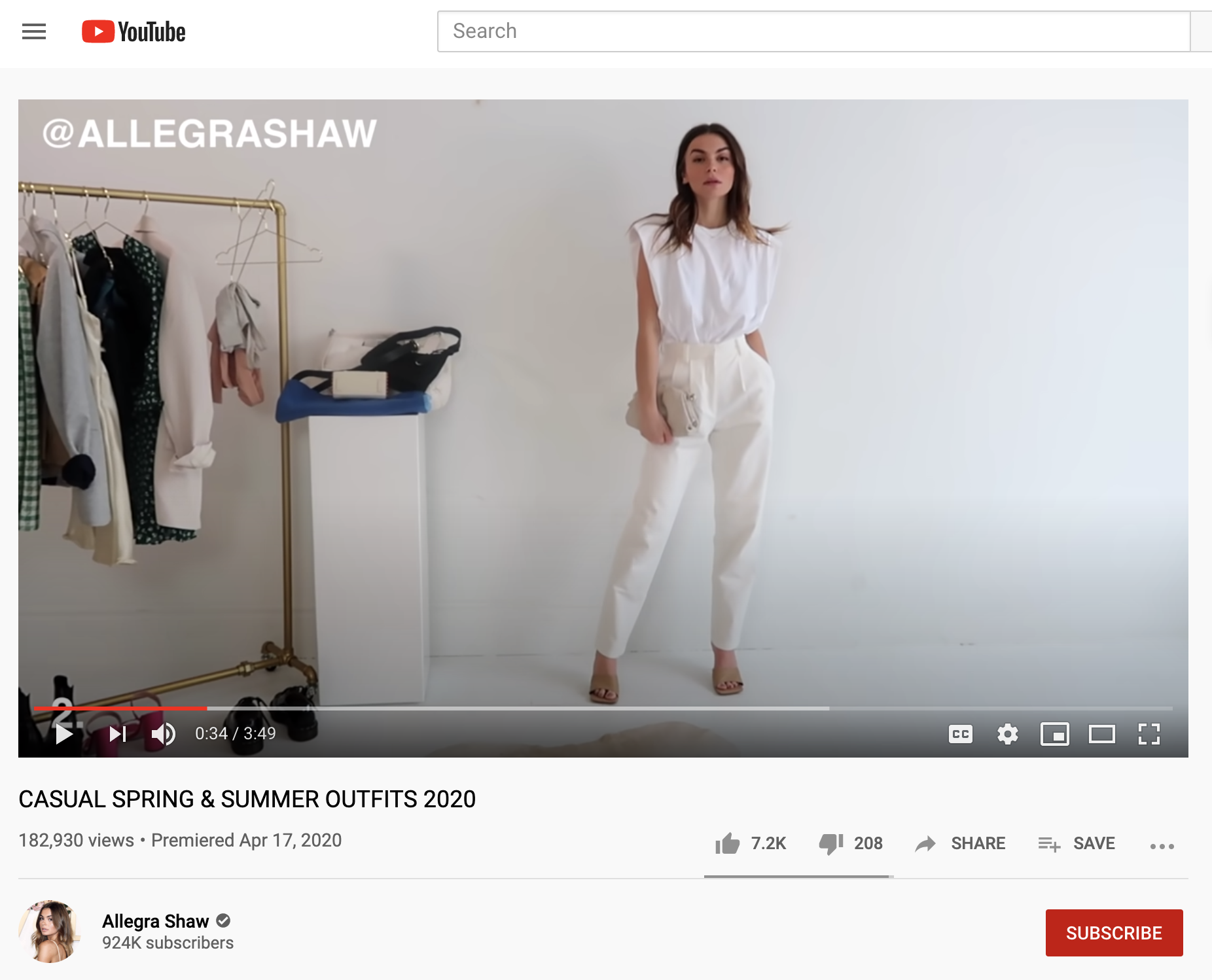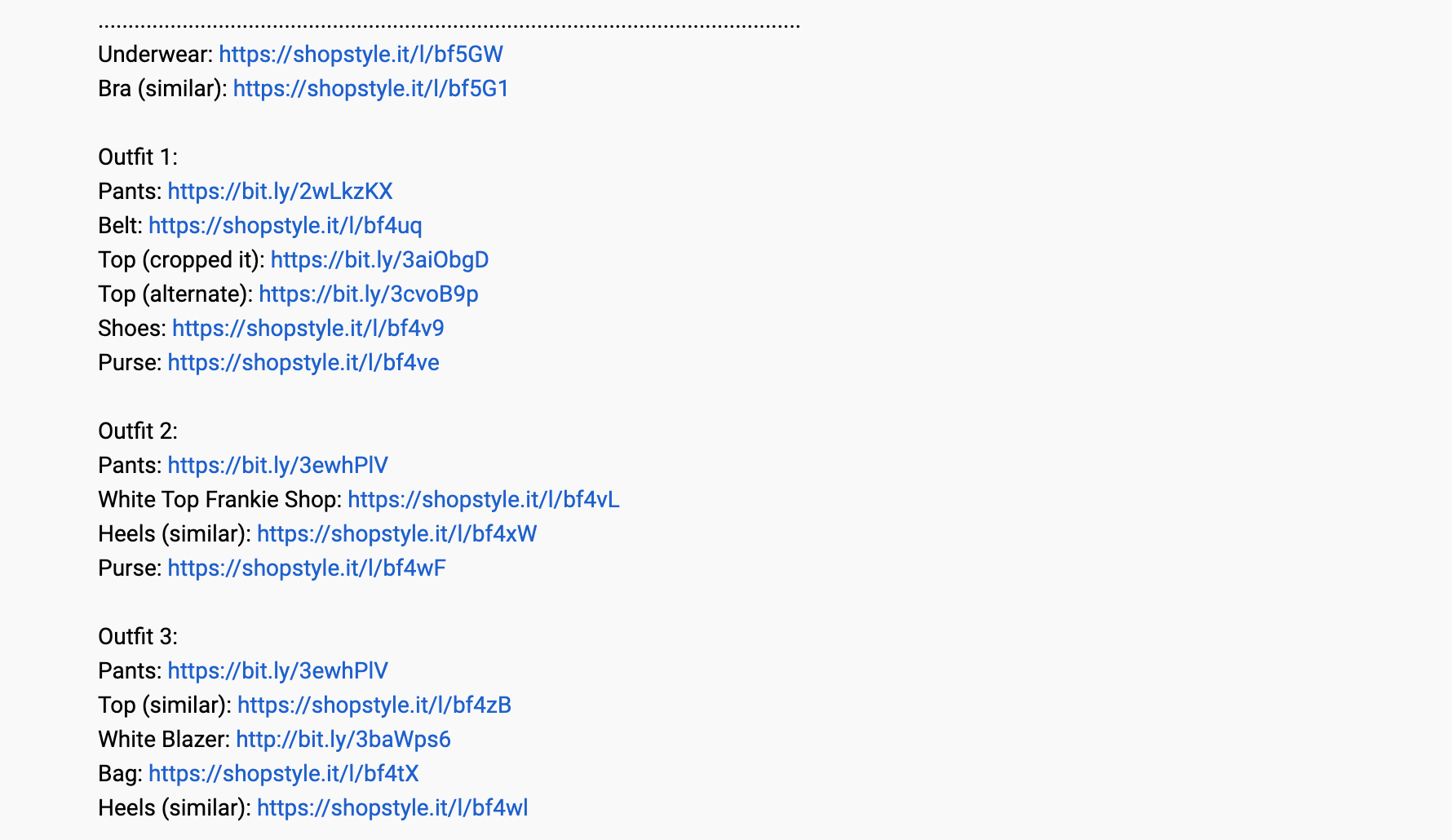 Image via Allegra Shaw
Methods to create Affiliate content for your description: