Use the Links tab to quickly find your recently created affiliate text links and re-share them.
What's the benefit?
With the Text Link History tab, you can:
View and re-share recently created Text Links with ease.
Avoid going back to a retailer's site to hunt down a product you already monetized.
Respond to DMs and instant messages on social media faster.
View a link's click performance at a glance.
Step 1
Go to your Links tab.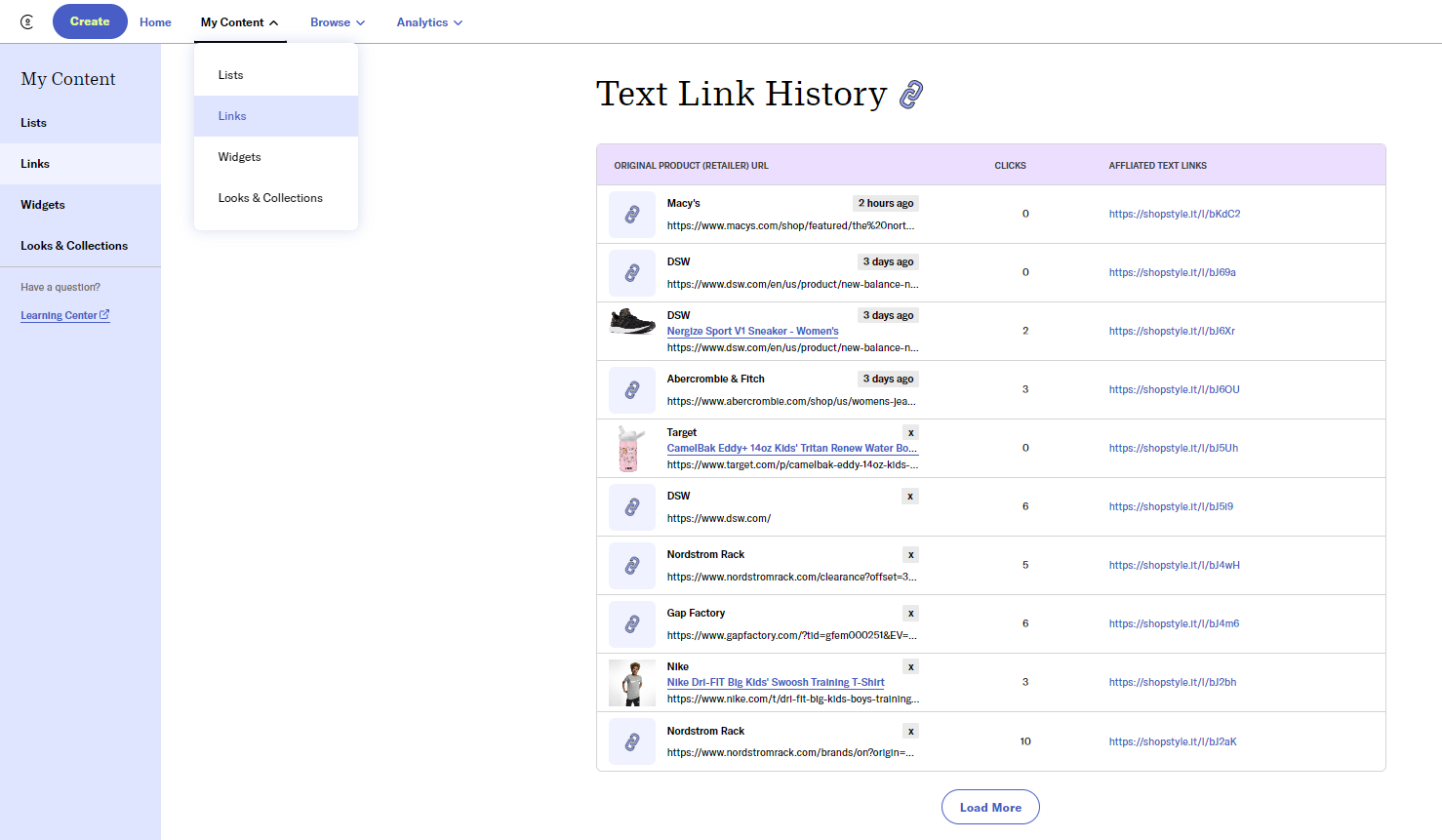 Step 2
Find the link and click copy.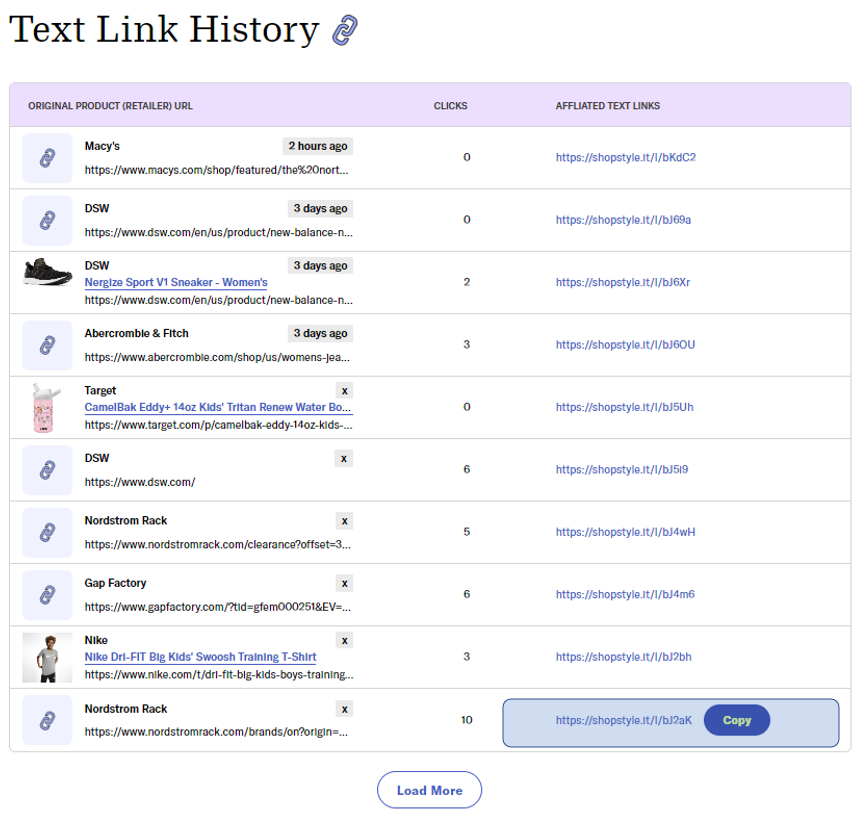 Step 3
Paste your affiliate link where you'd like to share it!
Upload it to your blog, Instagram Swipe Up, YouTube video description, text messages, DMs, emails, or newsletters.