Use LinkIt to efficiently create Product Widgets. This method allows you to:
Cherry-pick items from your List
Add items outside of our Product Catalog to a Widget
How-to
We recommend using LinkIt to add products to your List. Learn even more ways to add to your List

here

!
Organize products into the List with the theme of your Widget or Look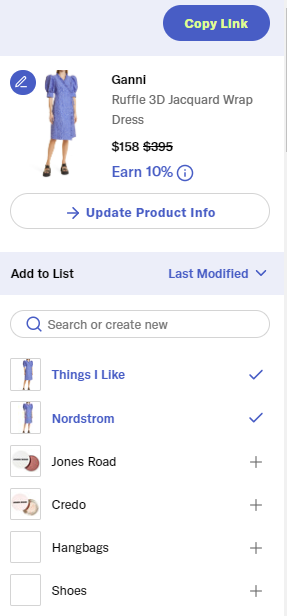 In your account, select Create > Look or Product Widget (this example shows a widget. Simply select Look from the menu for a Look).

Instead of pulling from the ShopStyle tab, select Lists

Select Add to Widget (this step is in the exact same spot for a Look, but says Add to Look!)

Use the left-hand side navigation to select products from other lists

Click ShopStyle to go back to our search catalog

Pro Tips ✨