A Collection is a set of multiple Looks that allows your audience to view and purchase products featured on your Instagram feed! Use Collections to create a shoppable feed on your blog!
Step 1: Create Looks (Find out how here)
Step 2: Create a Collection
Create a Collection here
Chose

to display the Retailer and/or Price. Click Save to view your HTML code!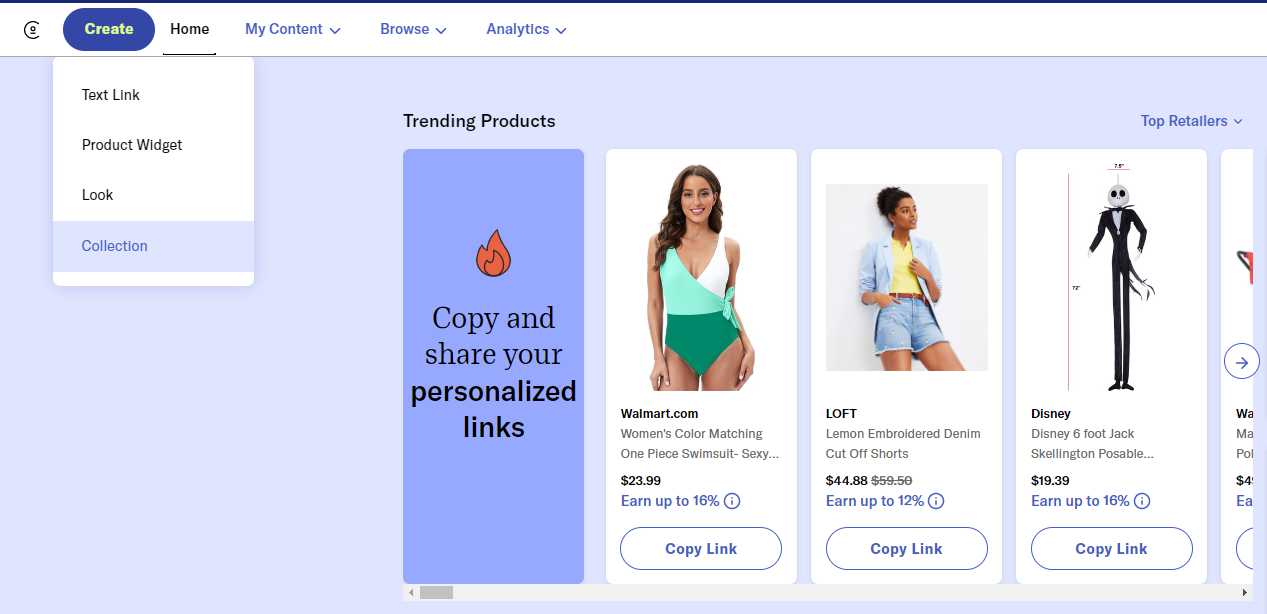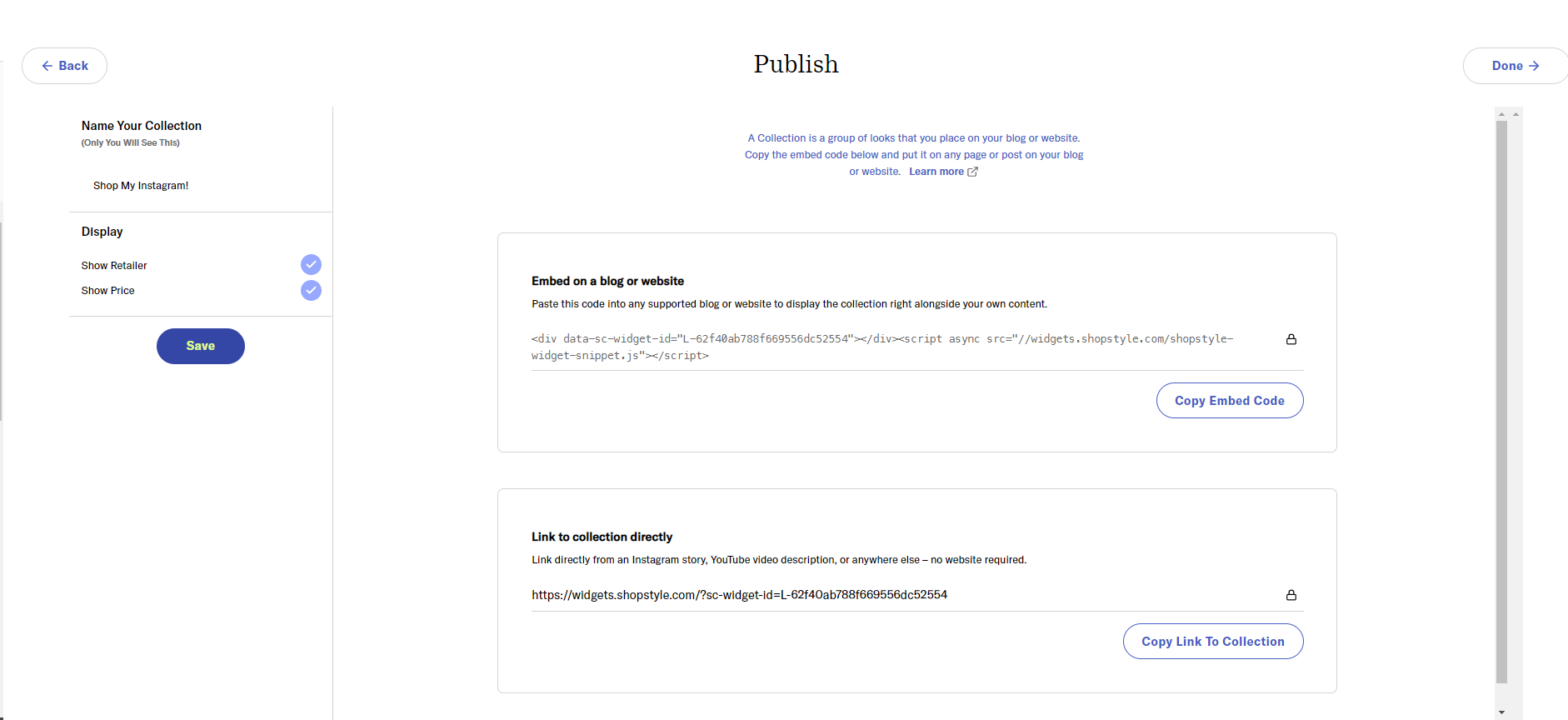 Copy the Embed Code and embed the code in its entirety and without alteration onto your blog's shop page. If you alter it, it will not behave as expected!

If you're unsure how to create a page on your blog, please consult their support resources or contact them to learn how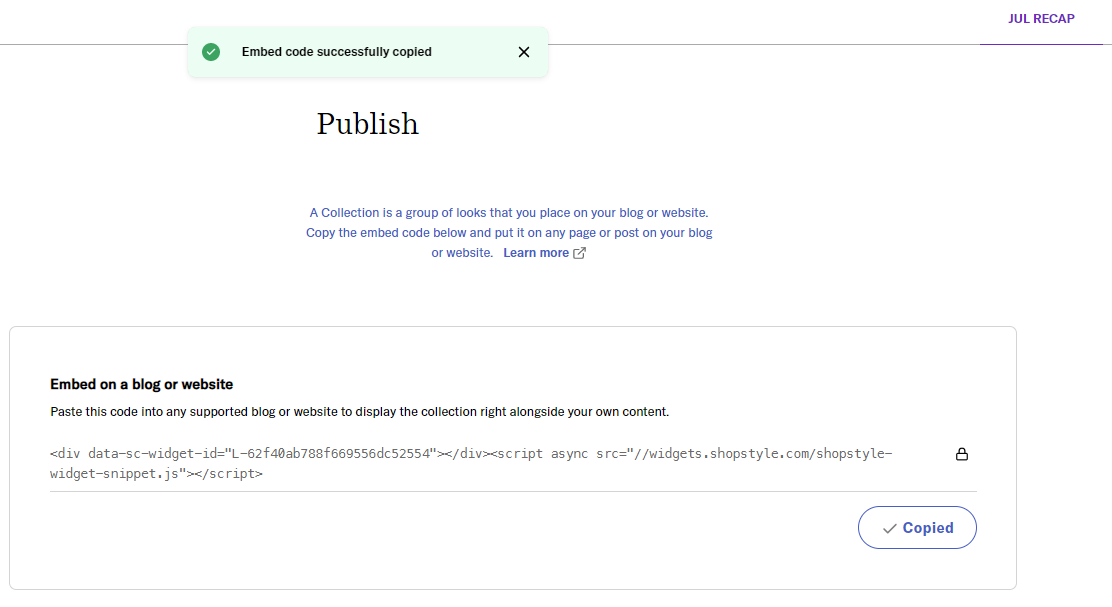 Pro tip: Add your Shop Page to your blog's main navigation bar for extra visibility!
Assign your Looks to this Collection
Collection tips:
Collections auto-update with any new Looks added and all edits made to your Look or Collection!
Multiple Collections can be live on the same page of your blog! For example, you can feature an "Instagram Shop" and a "TikTok Shop"
Step 3: Share with your Instagram followers
Copy and paste the URL of your blog's shop page or your ShopStyle Shop into your Instagram bio. Find out how here!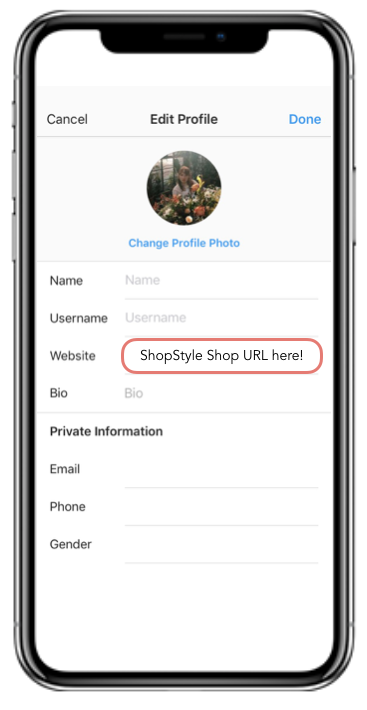 Note: If you do not have a blog or site to embed a Collection, learn how to share your Looks and monetize Instagram here